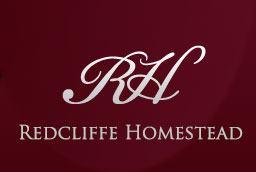 Location
107 Springfield Road
Taradale
Napier
Redcliffe Homestead is 1km from the Eastern Institute of Technology (EIT Hawke's Bay) and just 2 kms from the centre of Taradale. A tranquil rural setting, yet only minutes away from shopping and a wide variety of wineries, cafés and restaurants. Take a look at Mission Estate Winery & Restaurant and Church Road Winery.
For wedding guests and concert goers, Redcliffe Homestead is approximately 5kms from Mission Estate Winery, Church Road Winery and The Old Church and 3kms from Ormlie Lodge.
You might like to visit the Waiohiki Creative Arts Village or the Silky Oak Chocolate Company.
Napier Golf Club is just 5 minutes from the homestead and the historic Otatara Pa is even closer.
Prinsy's Rural Experience and Wine Tours, Vines and Views and Bay Tours and Charters will all collect you from the homestead and guide you to a selection of Hawke's Bay's finest food and wine destinations.
Taradale is in the heart of Hawke's Bay, one of New Zealand's premier lifestyle destinations. With its coastal Mediterranean climate, life is centred around fresh local food, award-winning wines and countless outdoor activities. A holiday in Hawke's Bay is not complete without a shopping spree at one of the Farmers' Markets. Visit www.hawkesbaynz.com to plan all your holiday activities. Hawke's Bay may look like a small dot on the map but you should plan to spend at least three days here to really experience what we have to offer. And do not worry about driving very far because everything is nearby.
Go Cycling!

Over 200kms of Hawke's Bay Trails let you walk or cycle from beaches to wineries to rivers and everywhere in between. Redcliffe Homestead borders on the Water Ride section of the Trails. Bicycles can be arranged.
Hawke's Bay is also a great place to slow down and relax. Sit on the beach and be the first in the world to see the sun rise on a new day. Gaze at the night sky, away from big city lights, and watch the stars in all their glory. Or go for a walk in the bush. Explore the great outdoors with the help of the Department of Conservation.
Driving from Auckland? Explore Central North Island for things to see and do on the way.
Driving from Wellington? Check out the Classic New Zealand Wine Trail for things to see and do on the way.
If you have never driven in New Zealand, read about staying safe on New Zealand roads here.
If you are planning to drive directly to Napier after arriving in Auckland on a long-haul flight, we strongly advise you stay a night in Auckland first. Driving time to Napier is six hours and you should be well rested before leaving Auckland.